The Leaders of Design & Innovation
Meet the companies that we call partners. They form the foundation of our product specifications thanks in part to their best-in-class performance, breadth of product offering and ongoing technological innovation in the business and
smart home technology
sector.
Inventors of the solid-state dimmer in 1959 and now holders of 2,700 worldwide patents, Lutron has expanded their product offering to more than 15,000 products.
Lutron dealers
make it possible to craft the perfect atmosphere at home or in the workplace to complement your day-to-night activities with personalized lighting and motorized shading control for enhanced comfort and productivity. Recall your favorite settings from a master keypad or remote to easily manage your environment with just a tap or set your lights and shades to adjust on their own so you can focus on the activity at hand. From the workplace to Montana homes, Lutron provides sophisticated solutions for custom lighting and shading that operate seamlessly at your command.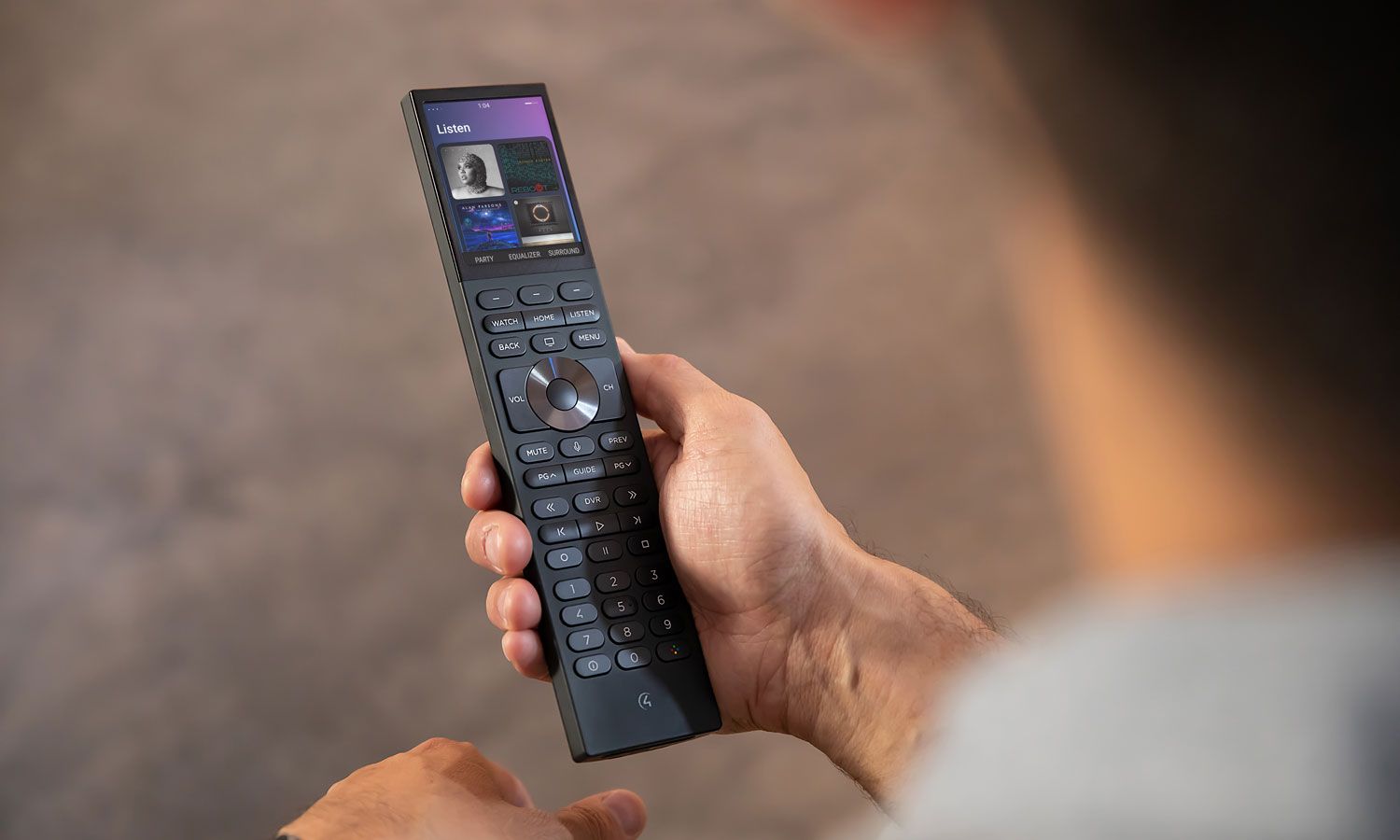 Experience personalized control for your unique lifestyle in Bigfork, MT with the power of
Control4 home automation
. Connect virtually any device in your home or business to work together, and command them all with customized one-touch controls and scenes from your system remote or smart device of choice. Whether you're home or away,
Control4 dealers
give you the power to command and monitor your Whitefish-area estate or business in one platform. The transformative benefits of a smart connected home and business with Control4 delivers convenience, peace of mind and an efficient environment that's comfortable and safe.
Bring your
customized smart home
dreams to fruition with one-touch control of your entire Kalispell, MT, estate from an intuitive touch panel, custom-engraved keypad, smartphone or by voice activation. Crestron home automation and control reveals your home or business' true potential with programmed scenes that instantly adjust your lights, motorized shades, thermostat, audiovisual electronics, security system and more—all at the lift of a finger. Custom-tailored for any home, workplace and lifestyle, Crestron is truly the pinnacle of invisible comfort and convenience and takes pride in designing and manufacturing their products in America.
Experience premium home automation and control that effortlessly responds to the way you live. ELAN is an award-winning
smart home company
with a user interface and universal remotes that deliver smooth and intuitive one-touch control for a truly intelligent home or business. Command your high-performance audio/video entertainment, adjust lighting and climate and check in on your Bigfork, MT, property from any location. Scenes crafted to your personalized needs complement your everyday lifestyle. Enjoy hands-free control of your home or business with voice control through Amazon Alexa and activate personal settings in seconds using facial recognition technology. Scalable and future-ready, an ELAN system seamlessly expands to meet you where your needs are.
Universally loved by AV enthusiasts and recording professionals, Bowers & Wilkins is believed by many to offer the best loudspeakers in the world. They are so synonymous with luxury sound and service that they're the official audio solution for all Jaguar car models. For more than 50 years, they have been the standard bearers in the hi-fi world through handcrafted speakers, superior grade materials and industry-leading audio engineering. They introduced the use of Kevlar and Diamond for the ultimate in pure, striking sound reproduction, and their audio engineering delivers expansive depth and clarity. Despite being best known for their flagship loudspeakers, B&W now offers the same exacting audio standard to their line of headphones, subwoofers, architectural speakers and even their stylish wireless speakers.
McIntosh has been shaping music since 1949 with its distinguished offerings of luxury, high-performance audio systems. From two-channel stereo sound systems to multi-channel home theater surround sound systems, the New York-based manufacturer offers a large scale of handcrafted audio products that enable music and film enthusiasts to truly live inside the most immersive soundscapes. Their iconic blue Watt output meter lives on every one of their amplifiers and receivers and is truly a global symbol of quality home audio. Go beyond the home theater and dedicated listening room with audio products like their signature turntables, CD players, speakers and headphones that bring exceptional sound to your family's
media room
and everyday life. When you choose McIntosh, you choose the same experience, passion, and performance that has powered some of the most iconic musical moments in history.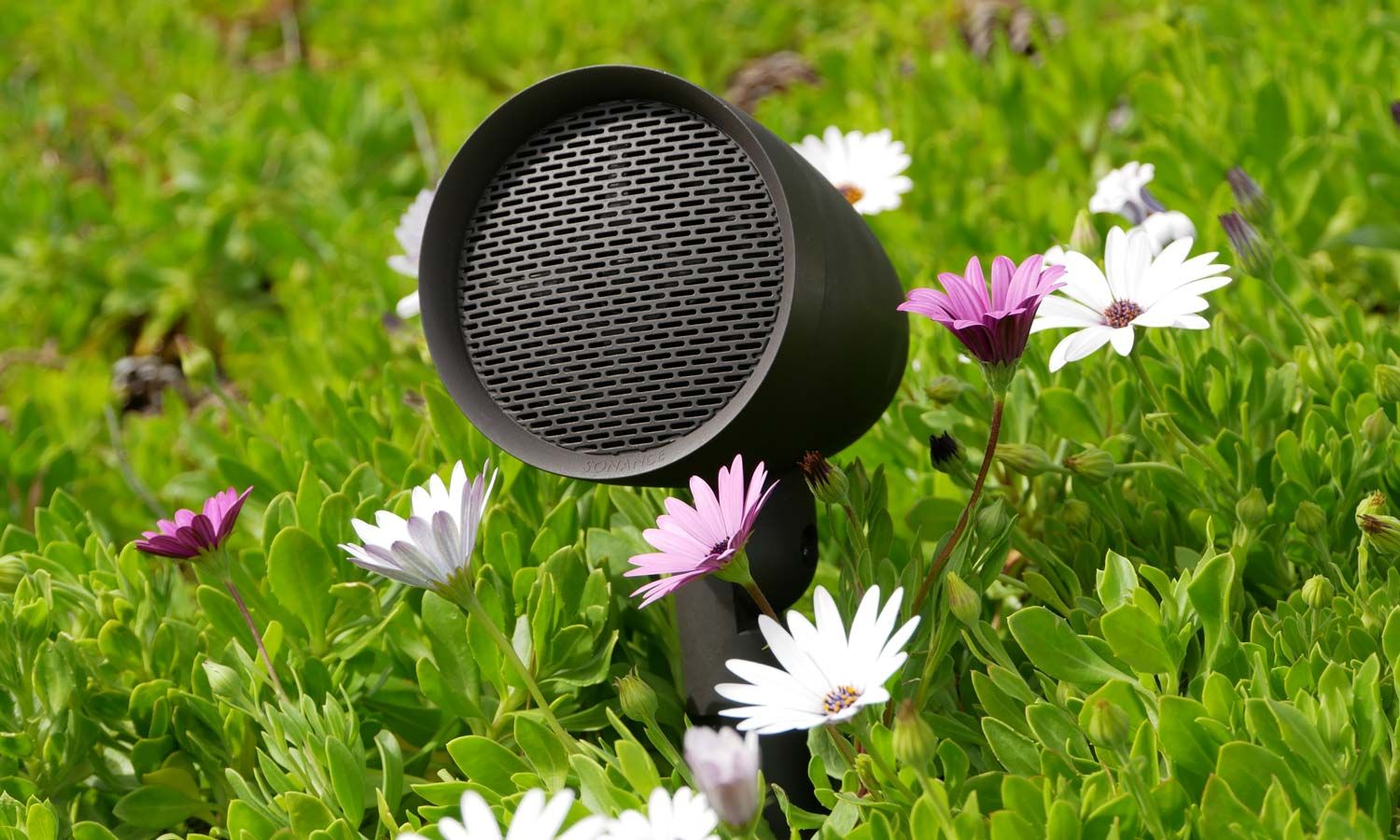 Established in the early 1980's, Dana Innovations is the parent company of Sonance, iPort and TRUFIG. Sonance specializes in designing high-quality indoor and
outdoor audio systems
for luxury homes and businesses that work in virtually any environment, from in-wall and in-ceiling to expansive outdoor landscapes and more. Enjoy sightless surround sound that immerses you into your favorite blockbuster film or musical soundtrack with discreet speaker solutions that complement any indoor décor or hide evenly throughout your Kalispell, MT, gardens and foliage. With Sonance, delight in immaculate sound with minimal visual impact thanks to the beautiful blending of technology and aesthetics. Further expanding on its commitment to luxury sound, Sonance acquired James Loudspeaker in 2019. The acquisition allows Sonance to leverage James Loudspeaker's innovations in the areas of custom and architectural audio to create high-performance, bespoke solutions for its clients.
Sonos envelops every space of your Whitefish, MT, home with brilliant audio, creating a soundscape you can easily customize to play what you want, where you want. With smart, wireless speakers for your music and cinema,
Sonos dealers
at Eyehear expand crystal-clear audio anywhere you desire and connects to all your favorite media sources for easy, one-tap listening. Seamlessly command your speakers with voice activation or from your smart device of choice and rediscover your favorite music with a sound system that lets you listen your way.
Each Sonus Faber speaker is not only a handmade musical instrument but an exceptional work of art. Producing the purest audio through natural materials and individualized tuning by ear, each model has delivered "the Voice of Sonus Faber" since the company was founded in 1983. Their high-performance speakers showcase the traditional craftsmanship of Italian artisans offering the same precision used when building the world's most famous musical violins. The "Made in Italy" expectation is there as well in the elegant aesthetics that make Sonus Faber a focal point of your home décor. Speakers come in various polished finishes, including wood, metal gray, white and black. Their wide range of reference loudspeakers, bookshelf speakers and wireless speakers exemplify the pinnacle of high-end sound for a wide range of applications.
Delight your senses with professional-grade home entertainment solutions designed to harmonize both picture and sound for a breathtaking, true-to-life experience. Unprecedented contrast, color and realism are made possible with Sony's proprietary technologies that also lead in pixel-by-pixel detail for texture you can practically feel. Whether you're outfitting a multi-purpose media room in Lakeside or a dedicated private cinema in Kalispell, Sony's line of premium 4K HDR projectors and TV displays, AV receivers and high-resolution speakers work in tandem to craft the immersive experience intended by film and video game creators.
Additional Trusted Partners
Start Your Journey to Smarter Living
Connect with us to learn more about how these industry-leading brands work together to create your dream smart home or business.